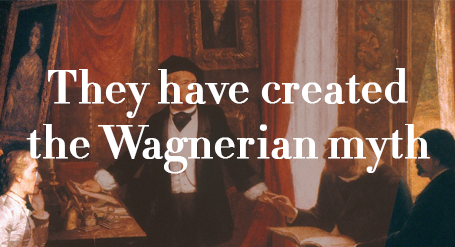 If Wagner was the cultural and musical chronicler of his time, if he remained a revolutionary activist, he had also gone into the act of police, and if he was finally his master of Bayreuth celebrated as the one of the major artist of his At the time, the illustrious composer did not live before a man made of chair and blood, animated by passions, with a sometimes violent, sometimes facetious, and sometimes tender character.
BEIDLER Isolde (born Isolde Josefa Ludovika von BÜLOW)
(born on 10. April 1865 – died on 7. February 1919)
Daughter of Richard Wagner and Cosima Liszt von Bülow
Wife of conductor Franz Beidler
This article does not yet exist in the language you requested.

If you wish to share with us your knowledge on this subject and thereby enrich our collection, please feel free to contact us to join our editorial team.

In the meantime, we invite you to discover this article:

– in its French version;
– in its German version;

Thank you in advance for your collaboration.