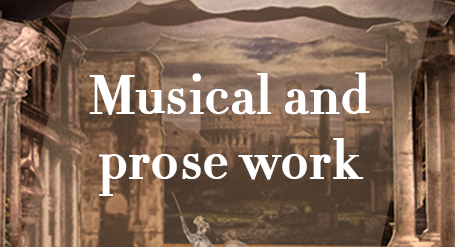 The musical work of Richard Wagner is composed of operas or "musical dramas" ranging from "Fairies" (Die Feen) to "Parsifal". A detailed presentation of each of these major works is associated here with a set of thematic articles, placing them not only in the context of his personal life but also in his social, economic and cultural context. This section also includes all the musical works (excluding opera) and his literary work.
The Valkyrie, WWVB86B
Die Walküre, WWVB86B
Second of the four dramas
from Richard Wagner's cycle Der Ring des Nibelungen

Premiere:
26 June 1870, Munich (Royal Court and National Theatre),
led by Franz Wüllner
Premiere in Bayreuth :
14 August 1876, (Festspielhaus)
led by Hans Richter
Cast:
Siegmund (tenor)
Wotan (high bass)
Hunding (bass)
Sieglinde (soprano)
Brünnhilde (soprano)
Fricka (mezzo-soprano)
Valkyries:
Gerhilde (soprano)
Ortlinde (soprano)
Waltraute (mezzo-soprano)
Schwertleite (contralto)
Helmwige (soprano)
Siegrune (mezzo-soprano)
Grimgerde (contralto)
Rossweisse (contralto)
 Duration: 3hrs.30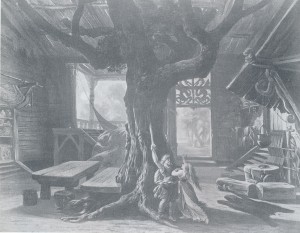 Die Walküre (The Valkyrie), WWV 86B is the second of the four music dramas that constitute Richard Wagner's Der Ring des Nibelungen,(English: The Ring of the Nibelung). It was performed, as a single opera, at the National Theatre Munich on 26 June 1870, and received its first performance as part of the Ring cycle at the Bayreuth Festspielhaus on 14 August 1876.
As the Ring cycle was conceived by Wagner in reverse order of performance, Die Walküre was the penultimate of the four texts to be written, although Wagner composed the music in the proper sequence. The text was completed by July 1852, and the music by March 1856. In his composition Wagner largely followed the principles related to the form of musical drama which he had set out in his 1851 essay Opera and Drama under which the music would interpret the text emotionally, reflecting the feelings and moods behind the work, by using a system of recurring leitmotifs to represent people, ideas and situations rather than the conventional operatic units of arias, ensembles, and choruses. Wagner showed greater flexibility in the application of these principles, particularly in Act 3 when the Valkyrie maidens engage in regular ensemble singing.
As with Das Rheingold, Wagner wished to defer any performance of the new work until it could be shown in the context of the completed cycle, but the 1870 Munich premiere was arranged at the insistance of his patron, King Ludwig II of Bavaria. More so than the other Ring dramas, Die Walkürehas achieved some popularity as a stand-alone work, and continues to be performed independently from its role in the tetralogy.
The story of Die Walküre is based on the Norse mythology told in the Volsunga Saga and the Poetic Edda. In this version the Volsung twins Sieglinde and Siegmund, separated in childhood, meet and fall in love. This union angers the gods who demand that Siegmund must die. Sieglinde and the couple's unborn child are saved by the defiant actions of Wotan's Valkyrie daughter Brünnhilde, who as a result faces the gods' retribution. (read more…)